One of ERDT enVision's newest short-term programs, "Volunteer Home Stay," provides Chinese university students referred by our long-time representative in China, China Service Center for Educational Exchange, with meaningful hands-on training while volunteering in a dynamic organization, helping students to develop and strengthen professional skills in an environment that enriches their academic experiences.   Professional development opportunities generally involve placement at a local non-profit agency or public service office.  As with all ERDT enVision programs, participants live with American host families, who arrange for their daily transportation to and from the agency where they are engaging in their volunteer work.
Coordinators, host families, and host organizations in southern California—from San Diego to the High Desert about 2 hours east of Los Angeles, as well as in American Fork, Utah, could not say enough good things about their experiences. We received about 25 participants this winter.  Each student was moved by their individual experiences, which helped them understand and embrace the spirit of giving so abundant in America.  Along with their full days of working hard for their local non-profit organizations, the opportunity to live with an American host family was notably meaningful.
Our local Volunteer Home Stay coordinator, Rosemary Netzel, placed Xing Jiawei with Jennifer Stidham – an ERDT enVision Area Manager – for a four-week stay this winter.
Below is a letter that Jiawei (English name: William), wrote to Jennifer:
Dear Mummy,
I have already arrived in my hometown, Taiyuan, and Sophia has arrived in Xi'an. Our trip was comfortable, and everything is OK.
I learned so much during this 4 weeks. Before I went to the U.S.  I was a little upset because I can't be with my family during   Chinese New Year, and this would be the first time that I ever had to leave my family and live in another country for a long time. Everything was unknown. But when I started to live and work in California, I was really happy every day. Mummy, you and Sophia really helped me a lot during this 4 weeks, and I didn't even miss home for a moment. Now when I get home, I really miss you and your three dogs, Pork Chop, Lamb Chop and Tuesday. There is always my home.
I want to say 'Thank you' to you, mummy. Although I'm kind of shy and I didn't use to say too much in front of other people, I think I need to let you know what are my real thoughts, so I decided to send this email to you. I said to Sophia more than one time, ' I love mummy so much that I want to be a person like her in the future'. You are always kind, cheerful, optimistic and considerate. As Rosemary and Sandy said, you are wonderful! You always said Sophia and me are the best students you've ever had, but I also want to say that you are the best person I have ever met! 
Once Sophia and me made a bet, and she won. I said I can make one of her wishes come true. She thought for a while and said, 'I want you to come back with me to see mummy one day', and I promised her. That is what I wish for as well. So, mummy, we will meet you when we go to study in the U.S. ! You are always our mummy!
I just had dumplings for dinner, but I really miss cheeseburger.
Best wished to you, mummy. Hope you recover from back pain as soon as possible. Hope you be happy and healthy every day. I love America. I love California. I love you from bottom of my heart.
Love,
your William
Another email was received from Randy, a participant in the High Desert, whose host was Janelle Pelayo-Denno, an Area Manager for enVision.  Randy's coordinator was Rosalie Garro.
Hi,
I'm Randy from China. I've just finished my four-week volunteering at Apple Valley Christian School. Thanks to the kind help from my host family and teachers of the school, I didn't face a lot of trouble and instead, really enjoyed this experience.
I started my work at 8 a.m. In the morning I helped in elementary school classrooms with group reading, grading, and whatever else the teachers needed. In the afternoon, I came to the library or the high school's P.E. classes. In the library, I helped with organizing and restocking the books. For P.E. classes, I helped with P.E. program assisting the teacher with the class and joined them for games. On several occasions I helped teachers of all grades and subjects to proctor tests and quizzes. I enjoyed my volunteering time!
What impressed me most during my volunteering time was a special needs girl of preschool.  Every time she saw me she rushed to me and gave me a warm hug. I helped her with her writing, painting and reading. She always talked to herself something that I couldn't understand, but she always gave me a big smile and said how much she loved me. I was deeply touched when the time I was leaving at my last day. She held me tightly and never let me go. I patted her shoulder, consoled her with soft words, and her teacher also persuaded her to let me go. But she just held onto me and caught me tightly, without a word, for almost two minutes. That moment I really felt that all my efforts here paid off. I should say thank you to all the kids and teachers there.
Four weeks went by fast, but the experience won't fade with time in my memory. I hope the program can recruit more students and volunteers to help those in need, and I wish a bigger success of the program.
 Best regards,
 Randy
One of our volunteer partners posted this fabulous article in their monthly newsletter: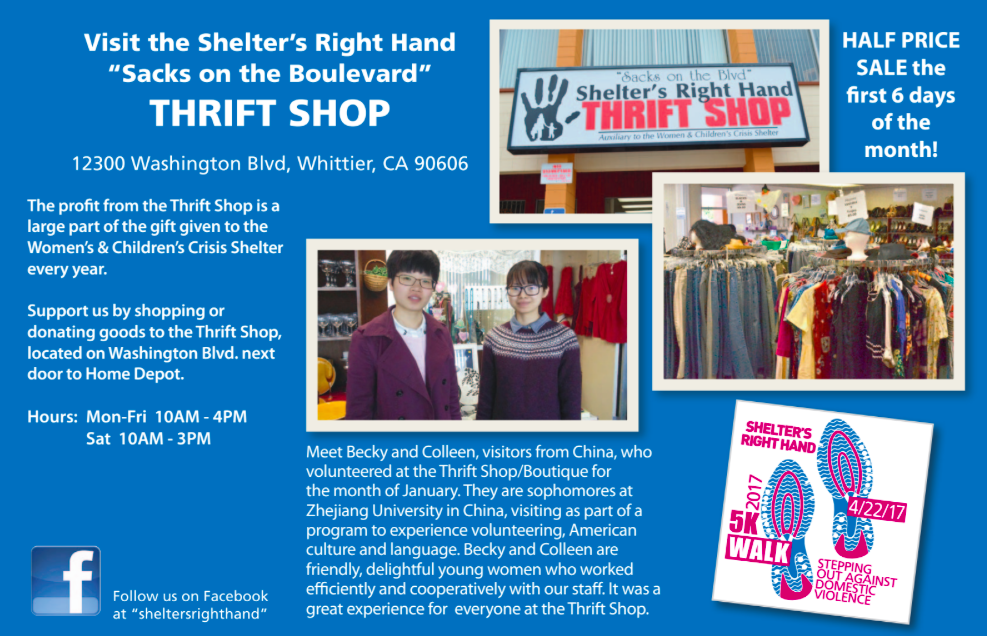 ERDT enVision anticipates bringing about 70 Volunteer Home Stay participants to the U.S. in summer 2017 and expanding beyond CA and UT!  Stay tuned for developments….
https://erdtenvision.org/wp-content/uploads/2017/04/qtq80-4MsPj8.jpeg
1440
2160
ERDT EnVision
https://erdtenvision.org/wp-content/uploads/2016/06/ERDT-Envision-Student-Exchange-Programs-Logo.png
ERDT EnVision
2017-03-06 23:56:44
2017-04-28 03:30:34
ERDT EnVision's New Homestay Program For Volunteers From China